Real Estate Navi Mumbai.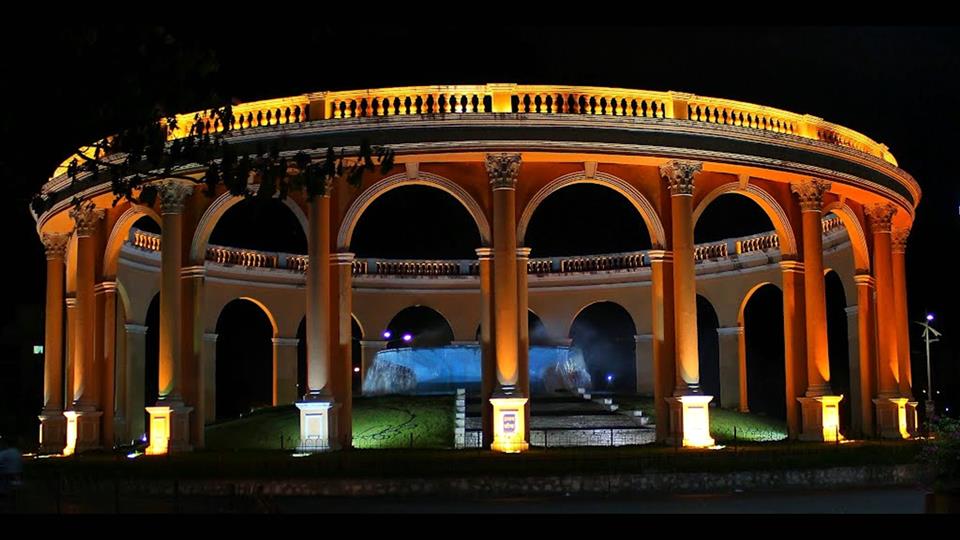 Navi Mumbai  as in the name name itself is  the city is a  planned city of  Maharashtra . Which is formed as next phase to  Mumbai.  Spread across 344 sq.km. & villages from Thane & Raigad Districts   Navi Mumbai is  part of Raigad district bordered by  Thane,  Mumbai & Mumbai suburban districts.
Connectivity
Navi Mumbai is well connected to neighbor like, Thane, Sion,Chembur,Mulund,Ghatkopar & Kalyan.  The Mumbai- Pune Highway, which enters at Vashi & passes through Juinagar, Sanpada, Nerul, Belapur, Kharghar & becomes  Mumbai-Pune Expressway at Kalamboli and  further passes through Panvel, & khopoli.
It is connected to Southers  & Western parts of the country  through Railway  Junction at Panvel.  The major areas of city is connected to CST(chattrapati Shivaji Terminus ) & Thane   through Harbour line network,  Vashi, Koparkhairane , Belapur, are the major business centres on the route. The Railway Station in the city are the best Railway stations in the country.
The International airport in Mumbai is well connected to the city. The land allocation work for  New International airport is  finalized  and it is in  Ulwe In Raigad  District.  To control the unplanned development in the airport  area the government has  planned NAINA ( Navi Mumbai Airport Influence Notified Area).
Jawaharlal  Nehru Port at Nhava Sheva  in Uran is one of the busiest port in India. The area around port  is surrounded by NMSEZ .  There are 4 SEZ nodes to serve the  different industries inIndia . Dronagiri Node would cater light Engineering,  Auto components, Electronic hardware,   Apparel, logistics & warehousing. Kalamboli Node would serve  IT/ITES Services. Ulwe ( Waterfront & Airport ) node would cater IT/ITES & Financial Services.
The city  is  also connected through waterway to Mumbai (to Gateway of India.).The authority   is planning to relaunch its hovercraft service.
The city is home to various educational institutions some of them are  Padmashree Dr. D.Y.Patil  Sinhgad Institute, Institute of Hotel Management, SIES college, VLCC institute, Institute of Marine Engineering, having their presence in  Nerul.  ITM, A.C.Patil College of Engineering, National Institue of Fashion & Technology,  Saraswati College of Engineering, having their presence in  Kharghar. The city having a good number of Engineering, Medical colleges which make  students to travel from the Mumbai, Thane &  suburban areas .
A Rapid Trnsit System  Navi Mumbai Metro is an under construction. The work has been proposed in Three  phases the first phase has been carried out between CBD Belapur & Pendhar Village. In the second phase, would be Taloja MIDC and Khandeshwar node And in the third phase, the line will link the Pendhar village  and Taloja MIDC metro stations. It has to be operational by 2020 as per the planning of authorities.
Industries in Navi Mumbai.
The Manufacturing industries are the major economic driver for the Navi Mumbai. At Thane Belapur  industrial belt having presence of companies like Herdilia Chemicals Ltd, BASF Ltd,   Gabrial, Pfizer,  Industrial area at Taloja MIDC  also having well known industries  Balmer Lawrie & Co. Ltd, Reliance Paper Products, E Merck (I) Ltd, Hindustan Lever Ltd. and Pidilite Industries Ltd.  Iron & Steel market at Kalamboli  is  considered as ideal location due to its transport infrastructure. The market is spread over 300 hectors, Steel Authority Of India, Tata Iron & Steel Company, Central Warehousing Corporation have set up their large units here.
APMC market at Vashi is one of the biggest agricultural market in Asia has a estimated annual turnover of Rs. 60 Billion.
International infotech park at Vashi is home to companies like STPI, VSNL,3i Infotech, The Times Group & many more.
International Cricket & Football  stadium  Dr. D.Y.Patil at Nerul serves both Mumbai & Navi Mumbai for the football & cricket events. The stadium has the capacity of 55000, makes it ninth largest stadium in the country.
Development in Navi Mumbai.
CIDCO is the planning authority for the area which has a major Role in evoluation of Navi Mumbai.
Completed & Upcoming Projects by CIDCO.
 Railway Stations The Railway stations  constructed under the supervision of CIDCO are the best railway stations in the country.
The New Nerul-Uran line is under construction The proposed railway line which has 11 station Nerul, Seawoods, Sagar Sangam, Targhar, Bamandongri, kharkopar, Gavhan, Rajanpanda, Nhava Sheva, Dronagiri & Uran.
Housing schemes There are several housing projects by CIDCO like Seawoods Estate, Millennium Towers, Gharkul, & many more to list. There has been proposal to taken up for  MIG & LIG schemes in Ghansoli, Vashi, Kharghar and Taloja-Panchanand.
Urbaan Haat :- The project is a part of Government of India's policy to set up permanent marketing infrastructure to fair for Crafts, Food & Cultural Activities.  The site is located at Belapur Which is also CBD ( Central Business District)  for the area.
Wonders  Park:-  To complete the recreational needs of Navi Mumbai population  Central Park is the landmark project by CIDCO. The concept is same as the concept of Hyde Park Of London & Central Park of New York. The site is spread across 80 Ha in Kharghar.
NAINA  (Navi Mumbai airport Influenced Notified Area) To  avoid unplanned haphazard growth around the proposed airport at Ulwe,  government of India has  Notified to CIDCO to prepare a Master Plan for the area. The total area of Naina is 500 to 600 sq.km. It has  270 villages in the six talukas of Thane, Uran, Karjat, Pen, Khalapur and Panvel of the Thane and Raigad Districts.
MTHL   Project The Mumbai Trans Harbour Link will connect Sewri (Mumbai end) to village Chirle near Nhava Sheva (Navi Mumbai end). The road will be linked to Mumbai Pune Expressway further, Total length of the bridge would be 21.8 Km &  it would be the longest seabridge in India,  MMRDA is going to develop MTHL and all other stakeholders/beneficiaries like CIDCO, JNPT, NMMC, MCGM etc. are to play their respective roles in the development of the MTHL project.The work is expected to start in October 2017.
There are more projects like Kharghar Valley Golf Course, NMSEZ, Palm Beach Marg, Khandeshwar lake ..& many to name  you can check on their website at CIDCO.