Real Estate Surat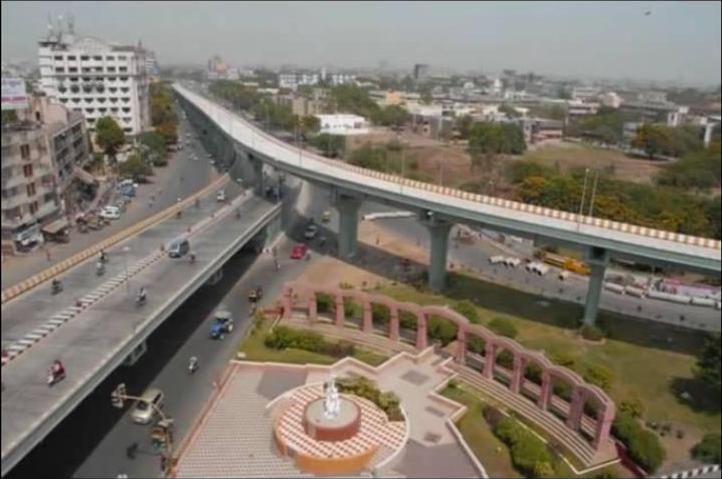 Surat is a second largest town in the state of Gujrath. it's the eighth largest town in India. Surat is  also the third cleanest town of India according to the Minsrty of Urban Development  & fourth fastest  growing town in the world.
The city is located  284 kilometres south of the capital Gandhinagar, 265 kilometres south of Ahmedabad, and 289 kilometres north of Mumbai.
Recently Surat is listed in Indias   smart cities in India.
Connectivity.
It will well connected with the National Highways.
NH -6* ( Gujrath – West Bengal )  start at Surat and connects cities Surat, Nagpur, Raipur,  Mahasamund, Kharagpur, Sambalpur & Kolkata.
NH 8*  (Delhi – Mumbai) one of the busiest highway in the country   is passing through Gurgaon, Jaipur, Ajmer,Udaipur, Ahemdabad, Vadodara Surat & Mumbai.
The Domestic airport at Magdalla, connectivity with Delhi, Mumbai, Hyderabad, Jaipur, Goa, Ahmedabad, & Rajkot..
Residential Area In Surat.
The Premium Residential areas in Surat are  Adajan-Pal,  Palanpur patia, Jahangirabad, Parle point,Ghod dod, & Athwa these  are currently most developing Residential places and most preferred locations.
To check online documents  in Surat Visit Bhulekh in India.
Industry
Surat is also Known as "City Of Gold" as it's a  major hub of diamond cutting and Sharpening. Surat is  the largest diamond hub in the entire world. The main hub of big and small units is in Varacha Road and Mahidharpura in Surat.
Known as Silk City of India. Surat is known for producing textiles, including silk, Mostly tetile units are situated in Palsana, Sachin, Pandesara, & Vachalisheri areas.
The major industries are set up in Sachin, Pandesara, Ichhapore Bhatpore Kawas, & Hazira Mora.
Port at Magdalla located on the southern bank of the Tapi River  to provide the facilities for industries.
Educational Univercities In Surat.
The city has certain Good  Institutes  like
Sardar Vallabhbhai National Institute of Technology (SVNIT) known as National Institute of Technology  located at Pandesara.
C K Pithawala college of  Engineering and Technology (CKPCET) located near Magdalla port.
Bhagwan Mahavir college of Engineering and Technology which is located on VIP road.
Development & Infrastructure.
SUDA (Surat Urban Development Authority)  is the planning & Development  authority  for preparation of Development  and T.P. in Urban Areas.
The major project undertaken by  SUDA is to  complete existing 37 km of outer Ring Road by  developing new  29 Km of outer ring road.
Developing TPS along existing outer Ring Road which includes villages Khadsad, Pilodra, Simada, Kosmada, Sania Hemad,Chedcha,vedcha, Sabargam,Niyol, Sedhav,Delavda, Mohini,Khambasala, Sania Kande,Kharvasa,Eklera, Valakh
The project will be Undertaken by  SUDA & SMC (Surat Muncipal Corporation ) jointly
You can get detail information about it on
also view Development plan for 2034  for Surat on
http://www.sudaonline.org/development-plans/proposed-land-use-plans/.